Natural gas is stored for times when demand is high.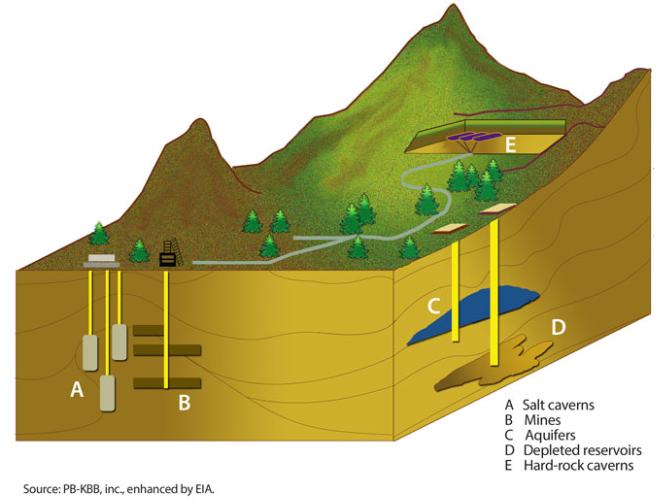 Natural gas demand varies on a daily and seasonal basis, although output and pipeline imports are largely stable in the short term. Natural gas storage during periods of low demand helps to ensure that sufficient natural gas supplies are accessible during times of high demand. Natural gas is kept in huge quantities underground and in smaller quantities above or below ground in tanks.
There are three primary types of underground natural gas storage facilities used in the United States:
Natural gas or oil fields that have been exhausted—Most natural gas storage is located near consuming areas in depleted natural gas or oil fields.
Salt caverns—The majority of salt cavern storage facilities are in salt dome formations near the Gulf of Mexico. In the Midwest, Northeast, and Southwest, salt caverns have also been leached from bedded salt rocks.
Aquifers—In the Midwest, water aquifers with water-bearing sedimentary rock formations overlain with impermeable cap rock are employed as natural gas storage reservoirs.