Crossbore
If your sewer is blocked think crossbore!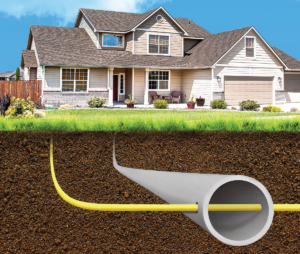 HOW CROSS BORES HAPPEN
For many years, utilities nationwide have
installed gas pipelines by boring underground,
rather than digging trenches, to avoid tearing
up paving and landscaping.
Existing underground pipes and wires are
marked, when possible, before work begins. But
sewer pipes often go unnoticed because they
are regularly unmapped and are undetectable
using above-ground locating devices.
Crossbores are a rare side effect that can happen
when the machine used to install gas pipelines
inadvertently bores through sewer lines.
More information from the Gas Technology Institute regarding potential safety hazards associated with trenchless technology and cross bores can be found at the following videos:
https://www.youtube.com/watch?v=c7WkSnxertY
https://www.youtube.com/watch?v=n_UImfsvV4w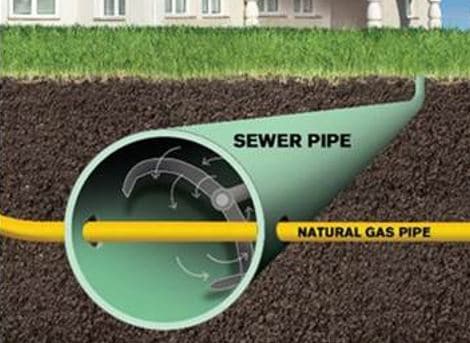 Play It Safe!
Never use a sewer clearing machine to clear
an interior blockage until the obstruction has
been identified.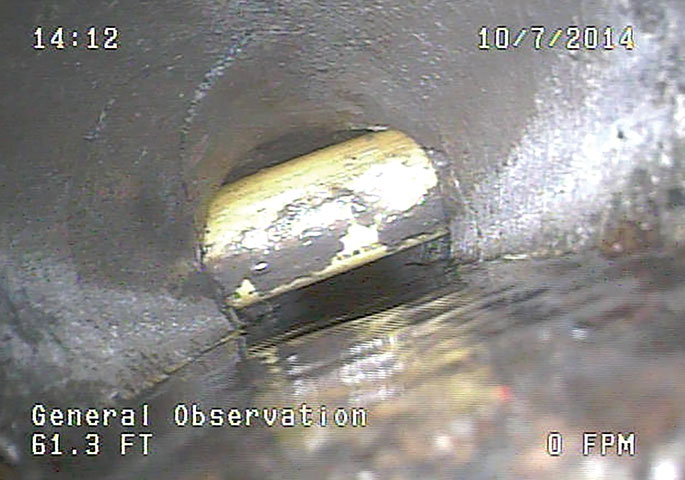 IF A CROSS BORE IS DISCOVERED:
Stop All Work
Contact the utility operator involved
If you suspect a natural gas leak by smelling or hearing gas escaping
Leave and instruct others to leave the area
Call 911
Contact the gas company for the area
Do not operate any equipment
Eliminate any source of ignition
Do not operate any pipeline equipment or
facility
Proceed with your work when the area is
safe