National Safe Digging Month (NSDM)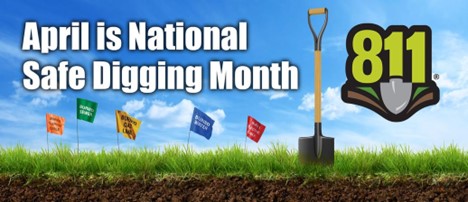 National Safe Digging Month (NSDM) is observed in April by Congress and the majority of Governors nationwide.
Since 2008, April has been designated National Safe Digging Month. The month was established to encourage all Common Ground Alliance (C.G.A.) stakeholders to coordinate their efforts in spreading the safe digging message. April tends to be the time of year when digging activity starts to pick up. Initiatives and events are held all around the nation during this time, to educate both the general public and professionals about safe digging. About 20 million miles of underground utilities in the US could be damaged by dangerous digging, according to the Common Ground Alliance.
The C.G.A. was founded in 2000 with the intention of encouraging efficient damage prevention techniques to save lives and lessen damage to America's underground infrastructure.