Spring Cleaning After a Long Winter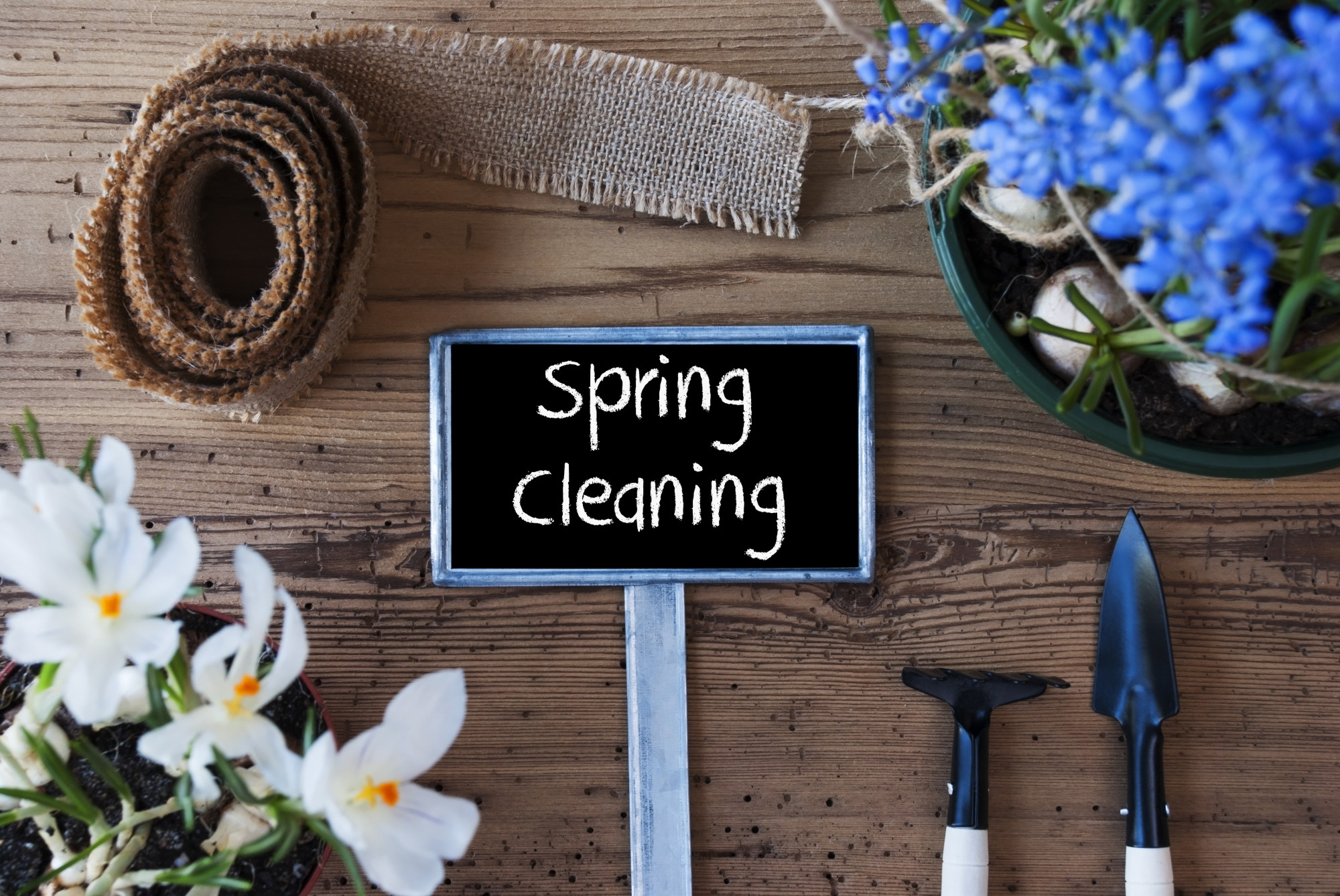 After a long winter, trees and flowers are now awash in color once more, signaling that it is time to add some brightness indoors as well. Since homes tend to accumulate more dust during the winter and it's now warm enough to let in some fresh air, spring cleaning is a sensible ritual. However, it's also a great time to undertake an annual safety examination of your home.
How to Spring Clean for Home Safety
Deep clean your dryer. Even if you empty the lint trap after each load, other sections of your dryer are storing combustible lint particles. Move your dryer away from the wall and wipe down every surface to give it a thorough cleaning. Clean the vent pipe and lint trap entrance with a long, flexible brush or a vacuum hose attachment. Clean your lint filter with a nylon brush and water if it appears to be clogged.
Clean around your gas furnace. Remove any combustible materials, such as paper, paint, or gasoline, and vacuum up any dust when changing the furnace filter. A professional examination is your greatest line of defense against heat exchanger cracks that could let carbon monoxide leak into your home, so if you neglected to get your furnace tuned up last year, don't ignore it this year.
Maintain your emergency detectors. You should use a dry cloth to dust your smoke and carbon monoxide detectors and test them by pressing the test button. If the batteries are older than six months, replace them; if the written expiration date has passed, replace the entire machine.
Check your fire extinguisher. It's time to acquire a fire extinguisher if you don't already have at least a small kitchen extinguisher. However, if you do have one, look for an expiration date on the inspection tag and label. Check the pressure gauge to make sure it is in the right range if it hasn't already expired. Any rechargeable fire extinguisher without an inspection sticker or one that hasn't undergone an inspection in over a year needs to be maintained by a specialist.
Schedule a chimney sweep. If you have a fireplace, you should get your chimney cleaned and inspected once a year to avoid structural issues, fires, and carbon monoxide mishaps. Since chimney sweeps might get booked up early, it's better to plan this maintenance for the fall when you're still in the mood for spring cleaning.
It takes a lot of work to properly spring clean your home, but once you do, it will smell great, feel cozy, and make you feel safer than before.