April Is National Safe Digging Month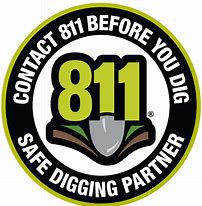 National Safe Digging Month acts as a reminder to all people who excavate or dig to call 811 at least 72 hours before digging to have their utility lines located. Injuries, property loss, and inconvenient utility outages can all be avoided with this simple call.
The Common Ground Alliance is a member-driven organization of over 1,400 members that serve utility and energy providers, licensed excavators, emergency management services, and railroads. The CGA is dedicated to raising public consciousness about the importance of underground protection.
The CGA's primary aim is to minimize losses and near misses to the underground infrastructure of pipes, conduits, wires, and cables through various initiatives such as National Safe Digging Month. One way to raise awareness is to designate April as National Safe Digging Month. The CGA initiated the 811 public awareness campaign throughout the country on May 1, 2007.
If you would like to know more about 811 or CGA, visit www.call811.com or www.commongroundalliance.com.