What you should know about the safety of gas lines and sewers.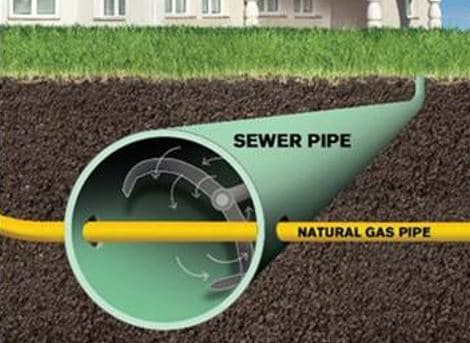 Unless your natural gas line crosses your sewer pipe, a sewer backup is usually simple to correct. Sewer-clearing machinery can cause damage to the gas line, allowing natural gas to leak into your sewer system and into your home.
Call a professional plumber to scope the sewer line with a video camera if you suspect your natural gas and sewer lines are crossed.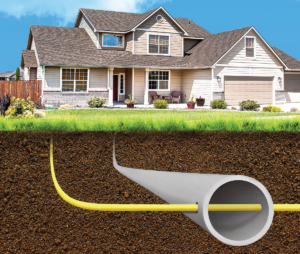 Cross-bored sewer pipes are typically inspected by gas providers. A door hanger notification from some gas companies may be left in the neighborhood, indicating when they will be in the area. If a problem is discovered, the gas company will repair the sewer line and reroute the gas line at no cost to you.
Simply contact your natural gas provider or click here for contact information if you feel your sewer lines have been cross-bored.