Snow, Ice, Damage Meters, Block Chimneys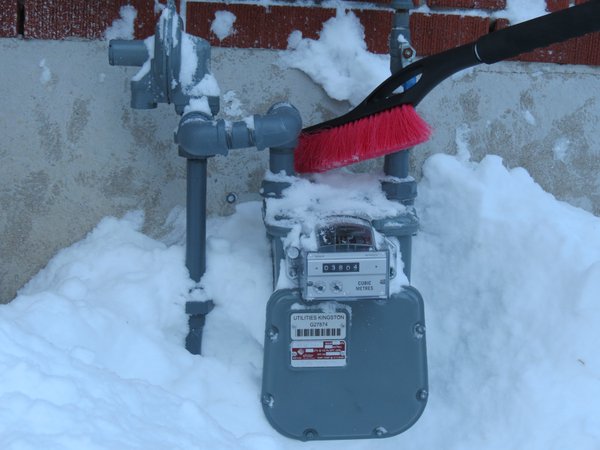 Missouri winters are tough on gas meters and pipes. Keep your gas meter clean in the winter by gently removing snow with a broom. Brooms are the best because they won't damage the meter if you use it cautiously. The build-up of ice and snow on gas equipment can make the equipment susceptible to damage or cause operational problems. Remember that if you smell gas, leave the area and call your gas company from another location. Click here for a listing of Missouri Natural Gas Operators.
Snow and ice can also block chimneys or air vents for gas appliances. Be sure to check and clear these frequently to prevent carbon monoxide poisoning.